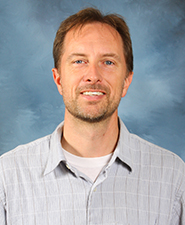 Brian Hallstoos
Board Position: Vice Chairperson
Other Positions: Associate Professor of History
Dr. Brian Hallstoos is an associate Professor of History at the University of Dubuque in Dubuque, Iowa. He is active outside the classroom within the student community. Brian works to develop a positive understanding among all groups of students.
Brian was one of the curators on an award-winning exhibition at UD. Racing Past the Color Line: Sol Butler and Paul Robeson in Collegiate Athletics told the story of two exceptional African American college athletes during the early 1900's. Brian authored a one-act play entitled Sol and Paul, which was performed by students at UD.
Email Brian – bhallstoos@dbq.edu